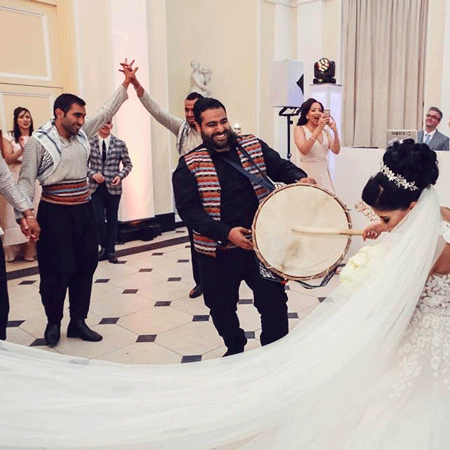 REASONS TO BOOK THIS ZAFFA AND DABKE PERFORMANCE
Dancing and drumming their way through your event these exceptional Zaffa and Dabke Performers boast authentic Arabic entertainment that is of the highest calibre
Authentic performances of Syrian, Lebanese, Iraqi, and Egyptian variations available
Can also provide authentic background music for the intervals when they are not performing
Perfect or wedding ceremonies, themed events and festivals
Based in the London UK and available for worldwide bookings
Do have an ENQUIRY (Click Here)
ZAFFA AND DABKE PERFORMERS VIDEOS
ZAFFA AND DABKE PERFORMERS PHOTOS
With an in depth knowledge of Zaffa and Dabke performances our Zaffa dancers and drummers boast authentic performances of Syrian, Lebanese, Iraqi, and Egyptian variations. Traditionally performed as the wedding march our Zaffa and Dabke Performers are perfect for wedding ceremonies and helping the bride and groom make a big entrance on their special day.
Performing drumming routines that heighten the energy at every event our Zaffa dancers boast next level Arabic entertainment that is rich in culture and guaranteed to create a buzz wherever they go. Providing authentic Arabic dance and music our drumming and dance group are the perfect entertainment option fo any event looking for authentic Arabic entertainment.
In addition to entertaining your guests and making a big impact at your event our Zaffa and Dabke Performers can also provide you with background music to ensure that everything runs seamlessly even when they are not performing.
Zaffa is often referred to as the wedding march and is a musical procession of bendir drums, bagpipes, horns, belly dancers and men carrying flaming swords. It is an ancient tradition and makes for a fantastic entrance into an event or wedding.
Dabke is an Arabic folk dance that is native to the Levant and combines circle dance and line dancing. Dabke is performed at weddings and other celebrations and is perfect for events wanting to bring a cultural element to their occasion. The line forms right to left and the leader of the line alternates between facing the audience and the other dancers.
Bringing Arabic entertainment to your event our London Zaffa dancers are a guaranteed hit with all audiences and boast event entertainment that is packed with cultural heritage and high energy.
Our Zaffa and Dabke dancers interact with guests, get everyone on the dance floor and make a lot of noise, encouraging guests to join in on the fun also. Whether you're getting married or hosting a corporate event or festival, our Zaffa and Dabke dancers are the perfect Arabic entertainment for your celebration.
To book our Zaffa and Dabke Performers or for more information about Arabic entertainment and hiring our London Zaffa dancers and Dabke performers, contact our helpful team of Entertainment Specialists.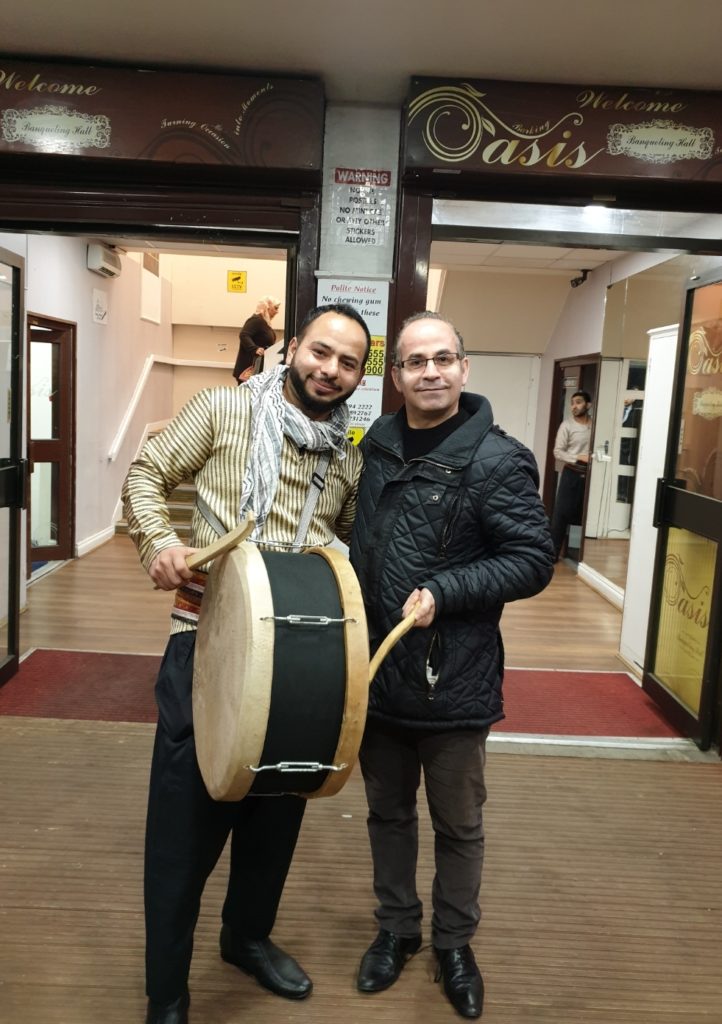 CAN'T FIND WHAT YOU ARE LOOKING FOR?
Please call 0044 (0) 1626 572 072 or Email the team, alternatively fill out the following search box
Source of the information
http://www.scarlettentertainment.com/page/zaffa-and-dabke-performers