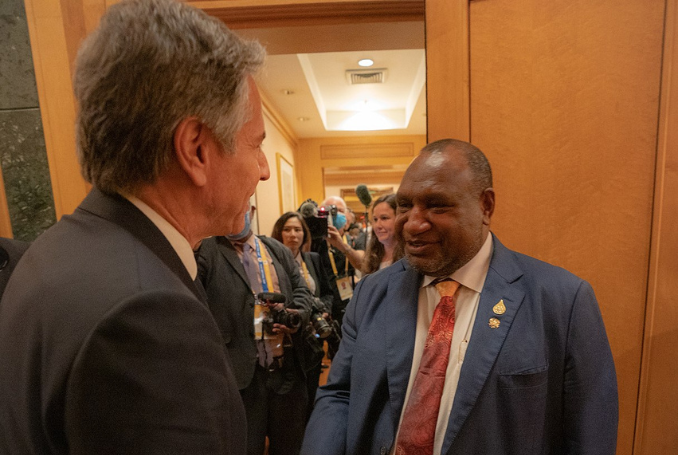 Papua New Guinea will open its embassy in Jerusalem next week during a visit to Israel by the country's Prime Minister James Marape, Israeli media reported on Monday.
Israel's Channel 14, among others, reported that the inauguration of the embassy would take place on September 5.
https://www.palestinechronicle.com/muslim-majority-kosovo-opens-embassy-in-jerusalem/embed/#?secret=rwkqruoqPe#?secret=PWaYL2duTf
Anadolu quoted Challen 14 as saying that "Israel has recently provided Papua New Guinea with assistance in the fields of agriculture, medicine, and humanitarian aid."
The move follows two similar announcements from other countries. Sierra Leone and Paraguay recently confirmed that they would open embassies in Jerusalem.
Papua New Guinea established diplomatic relations with Israel in 1978 and currently maintains a consulate near Tel Aviv.
https://www.palestinechronicle.com/honduras-opens-new-embassy-in-jerusalem/embed/#?secret=RPytu4iVKl#?secret=EGWPUqN59i
In 2018, the United States moved its embassy from Tel Aviv to Jerusalem, a controversial move that "constitutes a flagrant violation of the customary international law," according to the independent Palestinian non-governmental human rights organization Al-Haq.
Source: https://www.palestinechronicle.com/papua-new-guinea-to-open-embassy-in-jerusalem-next-week/?fbclid=IwAR0DZ7xCirrmhd1Ktcy7HsZmax5u7DjPb5s6orF4yPYYFNasvXX9GjqgwQQ