Libyan Foreign Minister Najla Mangoush's meeting with her Israeli counterpart Eli Cohen has caused outrage in the North African nation.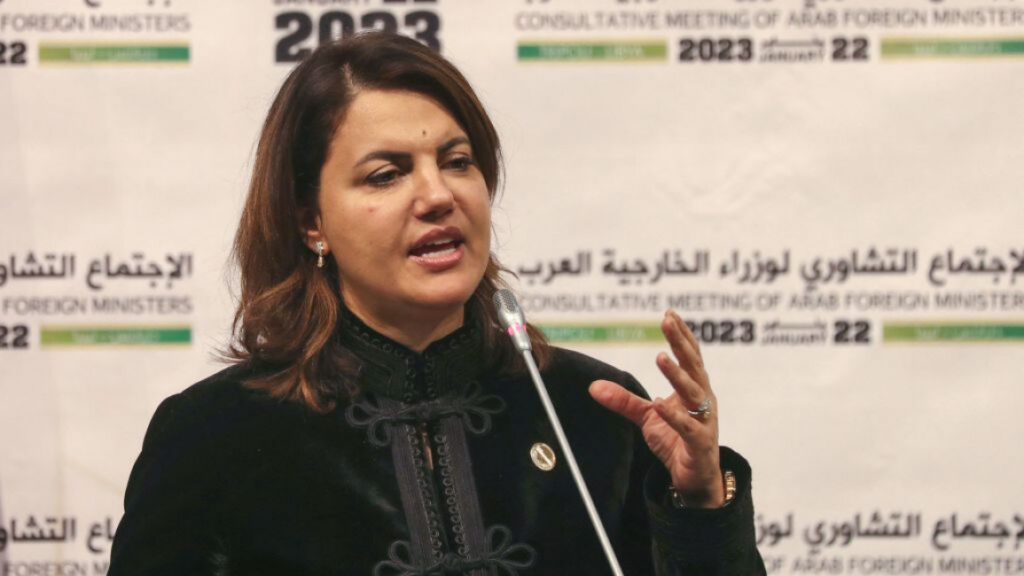 Libya's Tripoli-based prime minister, Abdul Hamid Dbeibah, sacked the country's foreign minister, Najla Mangoush, on Monday in an effort to contain growing outrage over her meeting with her Israeli counterpart last week, which prompted protests overnight in several Libyan cities.
Mangoush had said her meeting with Israeli Foreign Minister Eli Cohen in Rome was unplanned and informal, but an Israeli official told Reuters it had lasted two hours and was approved "at the highest levels in Libya".
The New York Times cited two unnamed officials in Mangoush's ministry as saying she'd flown to Turkey due to safety worries. The Associated Press also reported an unnamed foreign ministry official as saying she'd fled to Turkey.
Before being dismissed on Monday, Mangoush was suspended the previous day after reports of her meeting with Cohen became public. She reportedly travelled to Turkey after being suspended but before being fired.
Mangoush's meeting with Cohen caused outrage because Libya does not formally recognise Israel and there is widespread public support across the Libyan political spectrum for the Palestinian cause.