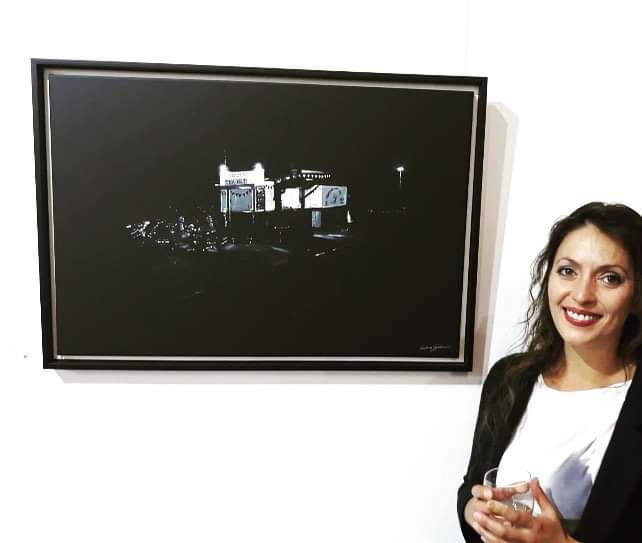 Lubna Speitan was born in London 1983, Anglo-Palestinian contemporary artist, showcases her distinctive and instantly recognisable style in galleries and exhibitions across London. Working predominantly in oils and acrylics she paints landscapes, portraits and abstracts. Most distinctive, however, are her award winning monochrome nightscape paintings of London (winner of Art Gemini Prize 2018 Painting Award).
Lubna specialises in abstracts, portraits, and atmospheric nightscapes, often depicting her home city — like the moody rendering of Battersea's Albert Bridge listed below.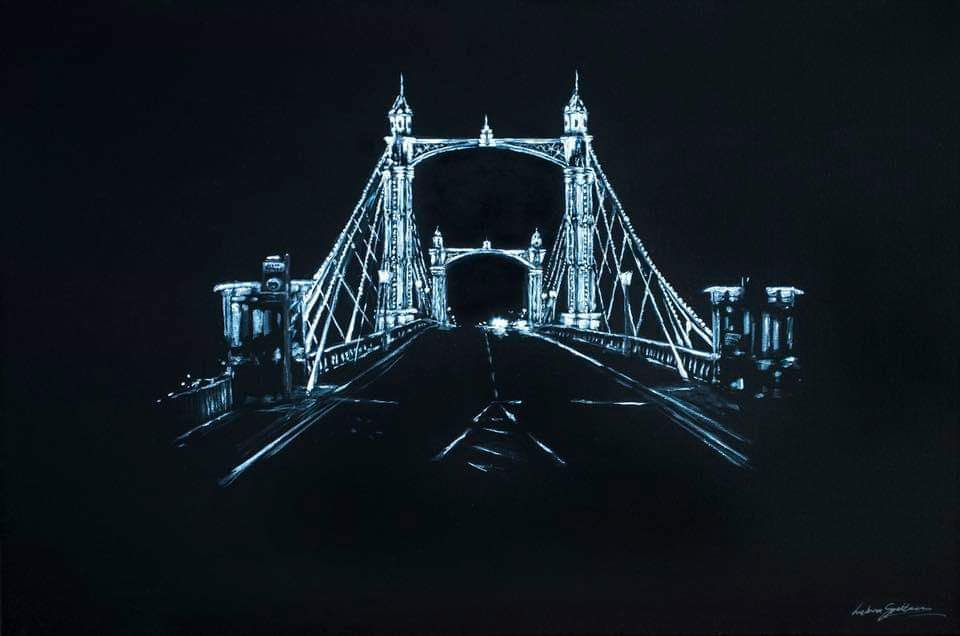 Lubna's painting, Blackheath Tea Hut, won the Art Gemini Painting Prize 2018.
Lubna has a BA Hons in Graphic Design, is active in social politics, environmentalism, and championing the rights of minorities and the dispossessed. Some of this is reflected in a new body of her works campaigning to raise awareness on disabilities.
Below is a collection of Lubna's paints.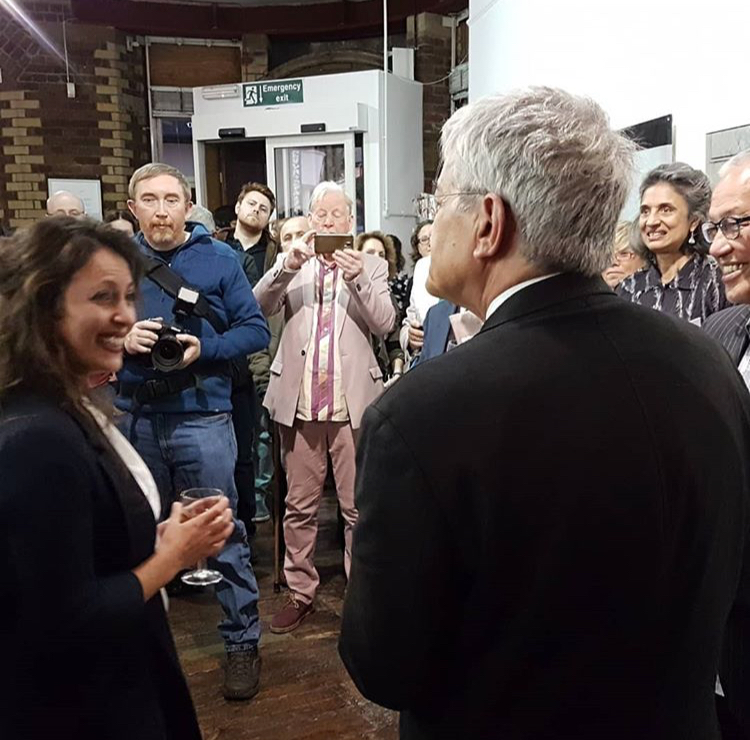 Lubna's nightscape paintings and ink drawings shimmer with darkness. She captures the enigmatic uncanniness of nights in the city, nights lit by brittle halogen, icy headlights, reflected street signs, and the sheen of rainwater. The carefully blended range of matt colours create the elusive and reflective tones of the city at night, with subtle variants of greys and whites picking out contemporary landmarks from a deserted train station to the London Eye.
These scenes are full of secrets, hinting at the stories that unfold through London's long nights. A hidden London: the city of those who live on the streets, the friendless, the outsiders. The paintings reveal the loneliness that looms over London in the dead of night – a loneliness that nevertheless connects us as human beings, and which is tenderly embraced in this work.
Original paintings, commissions and limited edition giclee prints are available for purchase. For further information contact via email: lubna.speitan@gmail.com
Or visit website: www.lubnaspeitan.com
Social media
Lubna Speitan
Phone: +44 (0)7788 237 893
Website: www.lubnaspeitan.com