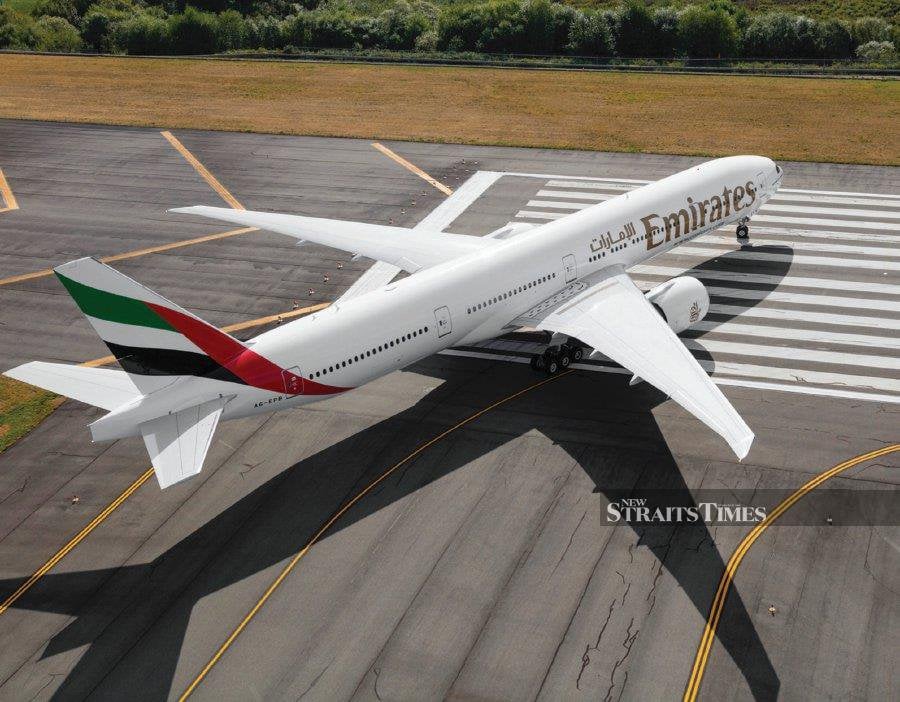 KUALA LUMPUR: An Emirates flight with 12 Israel citizens on board had to make an emergency landing at the Kuala Lumpur International Airport (KLIA) yesterday (Wednesday) morning.
According to the Jewish News Syndicate, Emirates flight EK354 was travelling from Singapore to Dubai when it had to make an unscheduled stop in Kuala Lumpur due to "adverse weather conditions".
The report said Israel's Foreign Ministry then coordinated with the airline to contact one of the Israeli passengers since Israel had no diplomatic relationship with Malaysia.
"During their stay on Malaysian soil, the passengers were not required to disembark, and after approximately five hours of waiting on the tarmac, the flight resumed its journey to Singapore," the ministry said in the news report.
In the report, Emirates said the airline regretted any inconvenience caused, but the safety of its passengers is its top priority.
Malaysia does not recognised Israel and its citizens are not allowed to enter the country.
Source: https://www.nst.com.my/news/nation/2023/09/952141/emirates-flight-israelis-board-made-emergency-landing-kl?utm_source=facebook&utm_medium=comments&fbclid=IwAR08K5lViMzBO5Tx4FE8mvfjPjHp3h8OUCq9_QyErxfa0k9TXE2yvuRd6E4