While Jack Lew's relatively low profile could ease tensions at a volatile time between the US and Israel, his previous statements criticising Israel have angered Republican senators.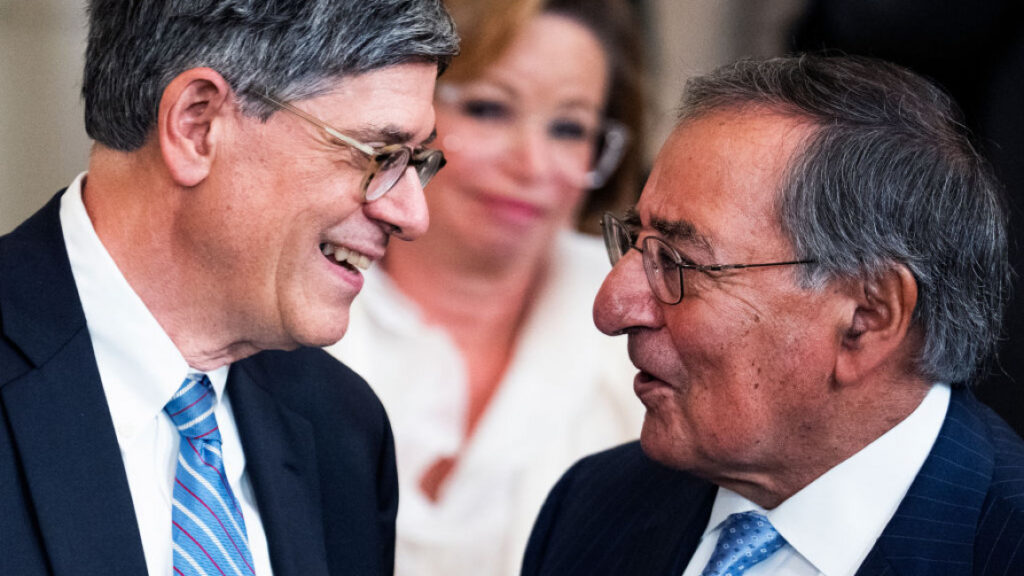 US President Joe Biden has nominated Jacob Lew, a former Secretary of the Treasury, as the next US ambassador to Israel.
The move comes at a tense time between the US and its ally Israel, which is now governed by its most far-right coalition government ever.
If approved by US lawmakers Jacob Lew will replace Tom Nides, who recently stepped down as envoy to Israel following stern criticism of Israel's settlement policy in the illegally occupied West Bank.
Relations between the two allies have been strained over US remarks regarding Israeli violence, nuclear negotiations with Iran, and controversial changes to the Israeli judicial system.
Lew's trajectory
Jacob Lew is currently a managing partner at a private investment firm and also teaches at Columbia University. He is Orthodox Jewish but doesn't have family ties in Israel.
Lew served as Obama's White House chief of staff before he was appointed treasury secretary from 2013 to 2017. He was also the director of the Office of Management and Budget (OMB) under former presidents Bill Clinton and Barack Obama.
While in government, Lew upheld Jewish Sabbath traditions as much as possible, even walking to the White House for work on Saturdays. He supports unconditional aid to Israel including funding missile defence systems for the country.
Support v opposition
After he left the management and budget office, Lew openly criticised Netanyahu for his 2015 call for Congress to assail Obama's initial nuclear agreement with Iran.
"That was a huge mistake for Israel," Lew said at a 2017 Columbia conference.
Lew favours a two-state solution to the Israeli-Palestinian conflict. "There is no pathway other than a two-state solution," he said.
"The more you hear talk about a one-state solution, the more it means it's not a democratic state. That is not the Israel that I want for my grandchildren to love."
Triggered by Lew's previous comments, Eight House Republicans wrote a letter to President Biden opposing Lew's nomination, arguing that it could weaken US-Israel relations.
On the other hand, Michael Oren, a former Israeli ambassador to the US, praised Lew as a "true statesman."
Lew awaits confirmation from the Democratic-majority Senate. If confirmed, one of Lew's key challenges will be facilitating negotiations between Israel and Saudi Arabia.
President Biden's team has been working on a deal to normalise relations between the two sides, but this has run into significant obstacles, especially concerning the Israeli-Palestinian conflict.
Lew will also have to navigate the newly emerged issue of oil exploration in Lebanon's Block 9 in the Mediterranean Sea, which became possible after a US-mediated deal settled a maritime border dispute between Lebanon and Israel.
Source: https://www.newarab.com/news/who-jack-lew-bidens-nominee-envoy-israel?fbclid=IwAR043nlgnM_fJq5_1BPLZGrVq6R6-ry8y6qU1M8MK2K2rYFag-SuaQ1ehs4