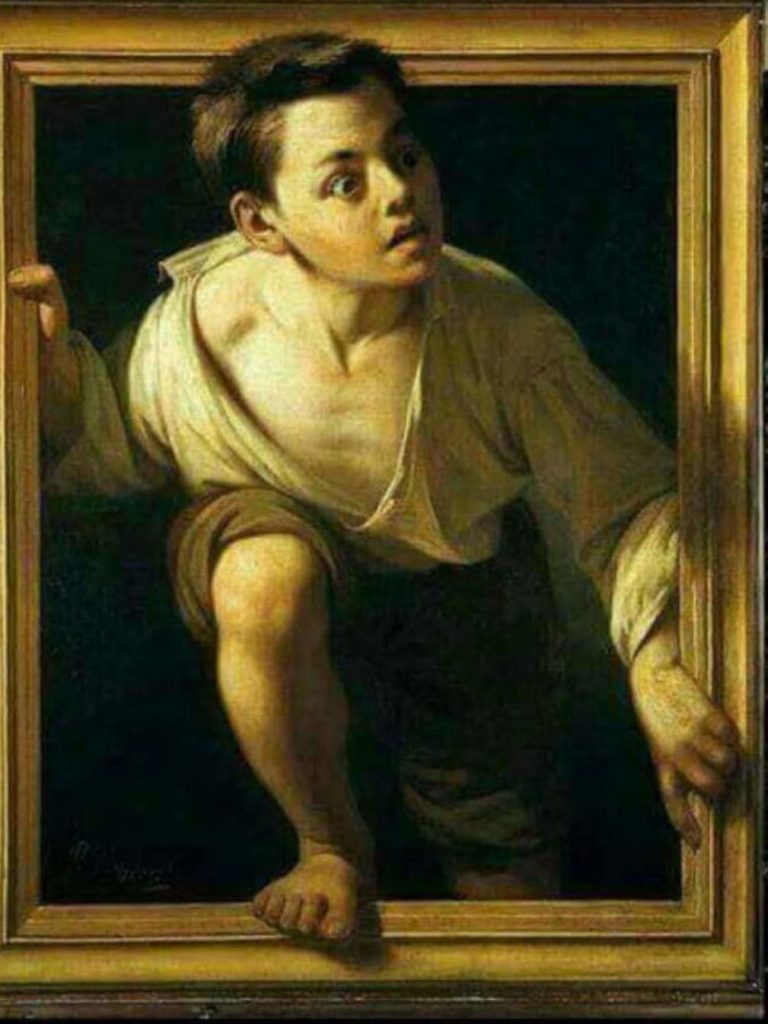 By Inas Abedlfattah
In this amazing picture, I could recognize many themes, I see a boy who is trying to escape from the frame he used to be restricted by.
A brave boy, as he decided to go out of this frame to search for a better circumstances for himself. It is time to go beyond what is imposed. It is time to draw a new map for his world.
A smart boy who is trying to discover the world around him, it's clear that he looks for something better, wants his freedom from the darkness inside and is seeking the light outside.
The idea is that a person shouldn't be restricted with the political environment, customs and traditions that are imposed by society. These could be "mostly unfair", instead a boy is to be raised to believe he has the ability to excell and reach his full potential.
One more thing is that we should think and behave outside the box. We should try to develop our vision and update our knowledge as long as we are a live.