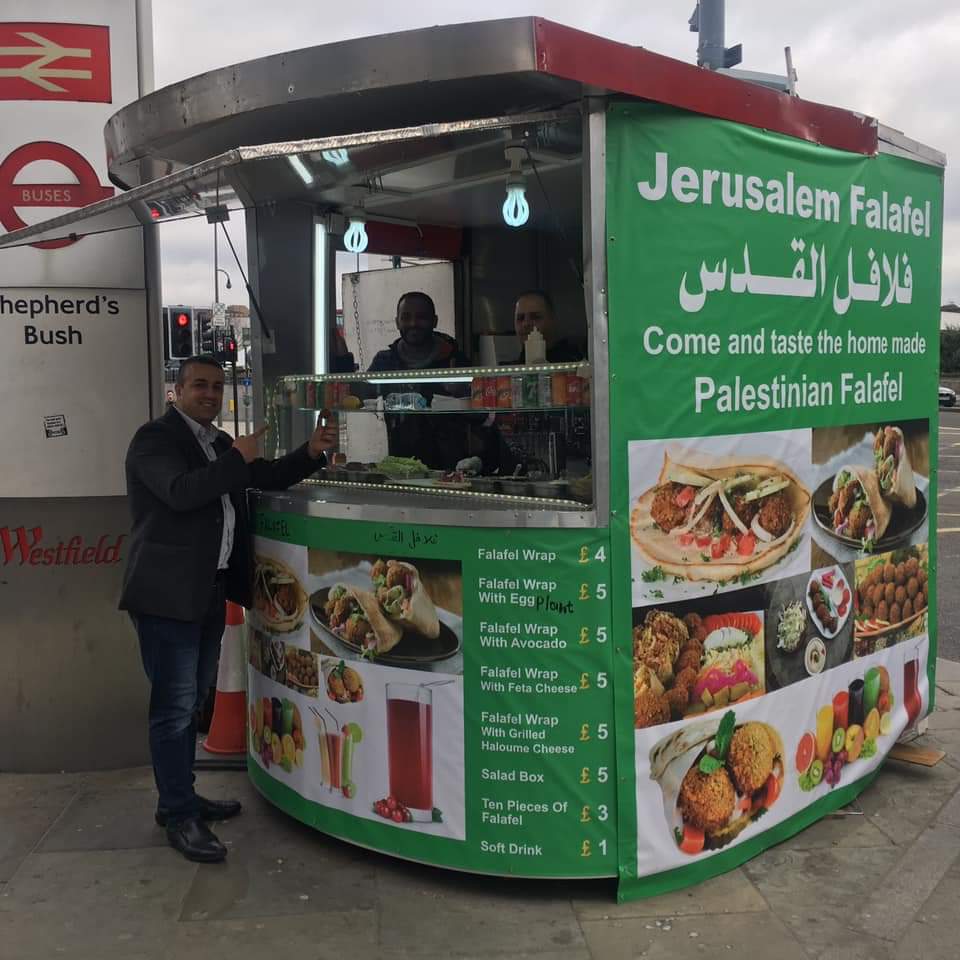 Yousef Al-Helou reported this amazing Palestinian corner shop that sells Falafel outside Sheperd's Bush Tube Station west of London in the UK.
It is worth mentioning that Falafel sandwiches are tasty and famous all around the world.
The owner of this Sanwiches corner shop is from Gaza in Palestine. He is trying to promote the culture of love and peace by sharing the Palestinian delicious food with others.
Yousef Al-Helou