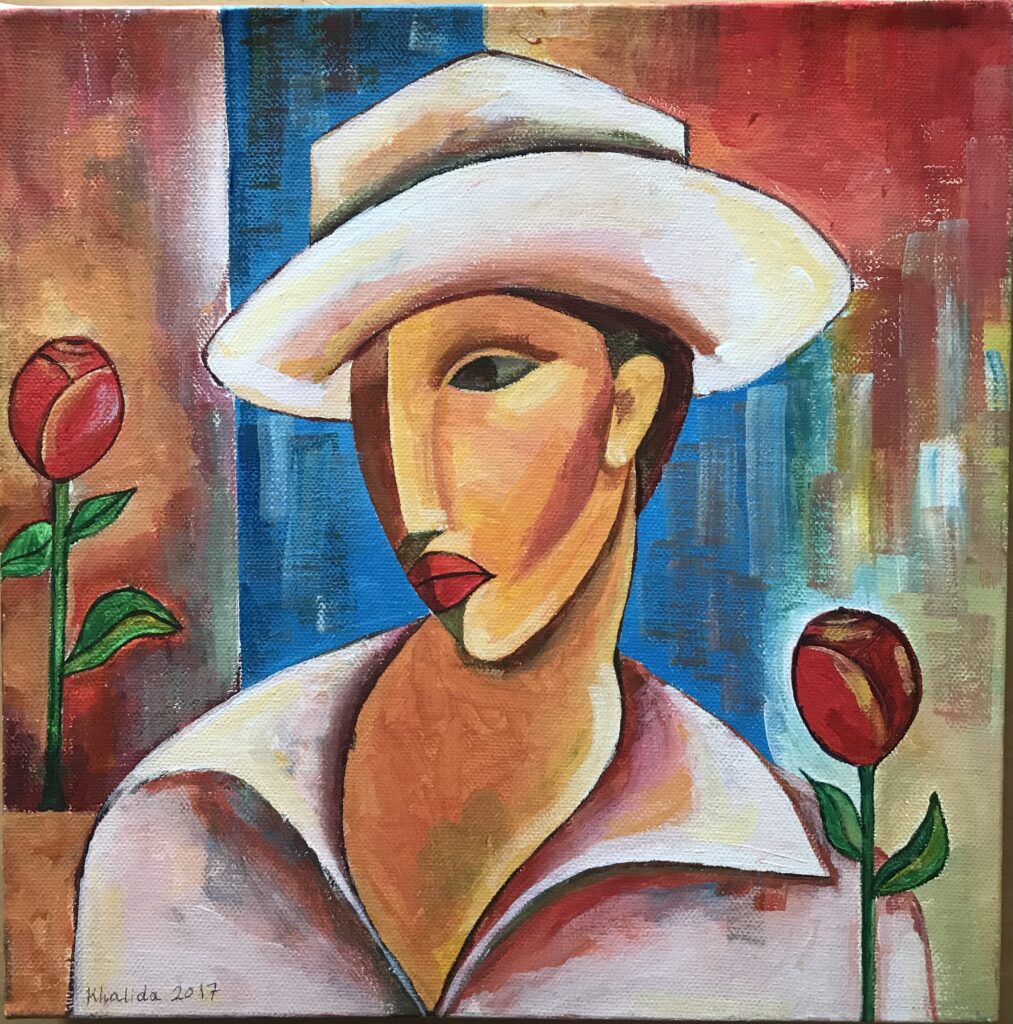 Khalida is an individual artist and director.  She is working predominantly in painting. Previously she also worked as a director and coordinator of programmes for Syrian TV.
She hold a Masters degree in Fine Arts from Cairo University, Egypt. She had worked part time as a teacher at Faculty of fine arts in Damascus in addition to her main job at TV.
Her art work varies between the expressionist, the symbolic, and the abstract.
She focused on various subjects, especially about women. She wanted it to move the viewer from one mind state to another and allow for more than one interpretation depending on the viewer." 
In Jan 2018, she jointly exhibited with her sister, Manya Alkhmri, at Rethink Rebuild Society (Syrian Community Centre) in Manchester in the UK.
Khalida is a member of CIWA, a collective of international women artists based in the North-West of England. 
Between 2017-18, the group of artists met through the Travelling Heritage Bureau project and participated in collective exhibitions and performances at HOME Mcr during Refugee Week, Thread Bearing Witness exhibition at The Whitworth Art Gallery with artist Alice Kettle, A Room of One's Own at at Zellij Arts and Still I Rise at Manchester Art Gallery.