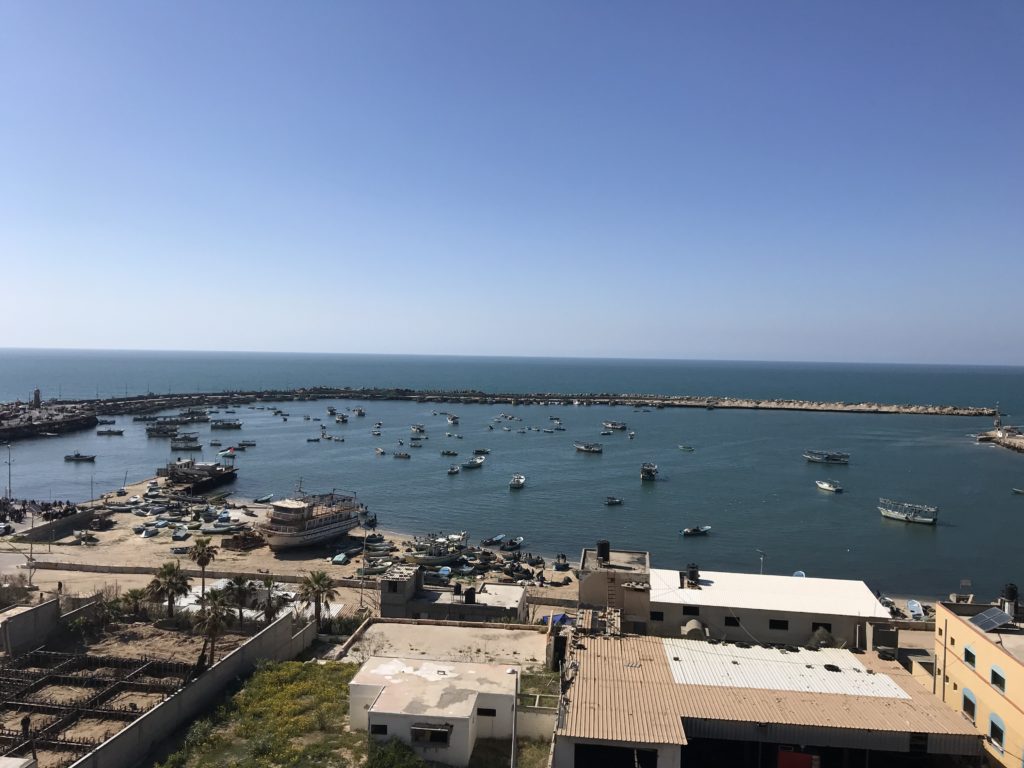 By Melissa Scott, who stated: On the first night I arrived In Gaza, it was heavily bombed through the night. Of course, everyone knows that the chances of this happening on a stay in Gaza are extremely high. The following morning, I was told by friends that I would have to stay in the apartment until they were completely sure the attacks had stopped and that it was safe to go out.
Looking out of the window I saw many Gazans going about their daily routine – bombings being very much part of that, and with the impossible living conditions there no one can afford to stop. Because I had only arrived twelve hours earlier I realised I only had some dried seaweed and Japanese spices which I had brought to give to a friend, to eat.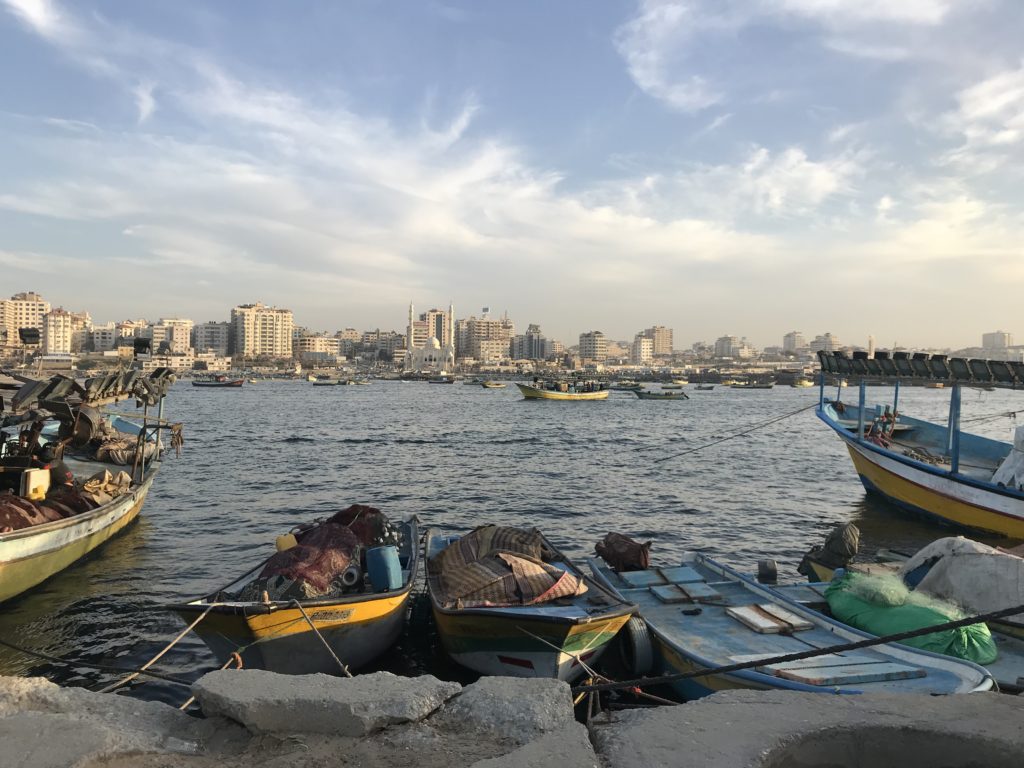 As soon as I was given the all clear we went to visit my young friend, chef at Thailandia restaurant – a 12-year-old boy with leukaemia who dreams of being a famous chef and tasting food from all over the world. The restaurant has given him a job there; since his immunity is so compromised and risk of infection is high, he often cannot go to school, so this is where you will find him. Doctors say there is no hope for him or for his two siblings who also have leukaemia. He was delighted with the sushi ingredients I brought and asked if I could bring chopsticks next time as he had been unsuccessfully searching all over Gaza for some time.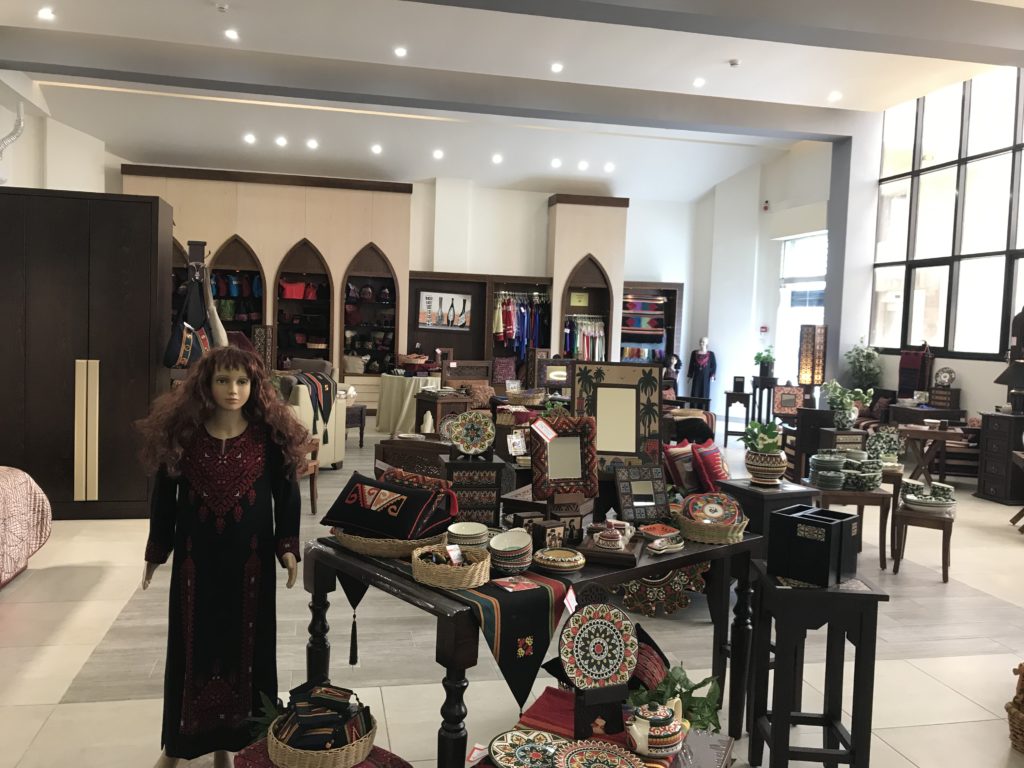 This last trip was my third visit to Gaza. On each visit I see and hear stories about how things are rapidly deteriorating for all people.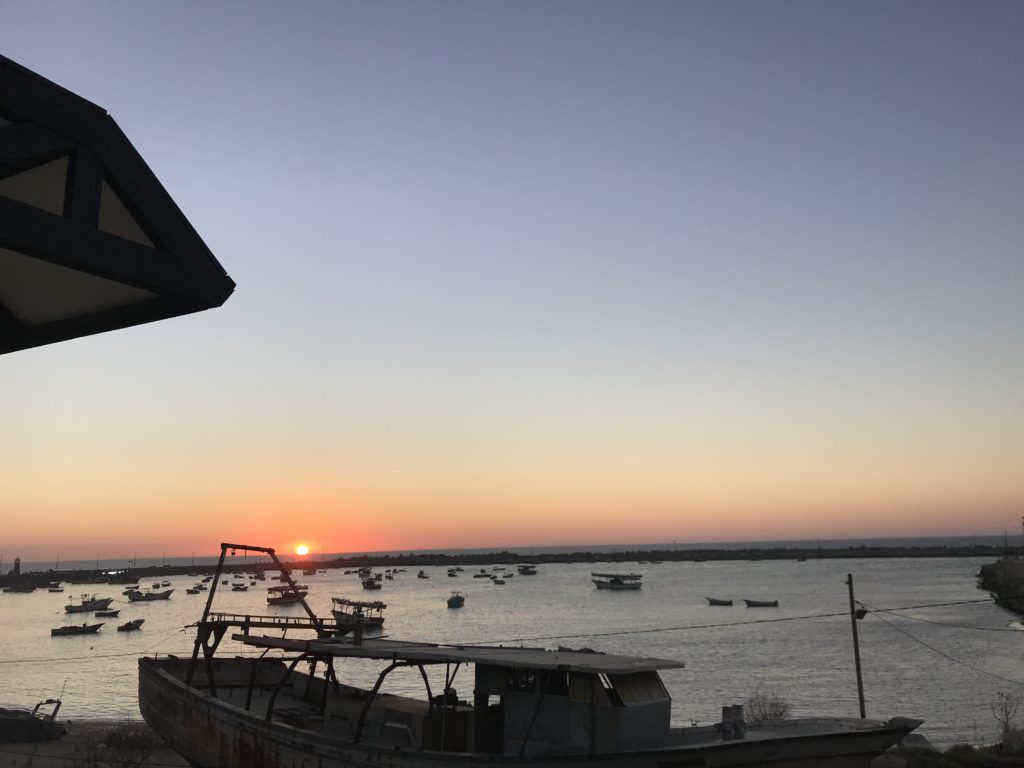 I was in Gaza to travel with 15 children and their teachers from UNRWA schools to the West Bank. This was the second group we had taken to perform their plays in Alrowwad Centre for Arts and Culture in Aida, Bethlehem and the Freedom Theatre in Jenin.
I have also been doing research on a couple of books – one of which will be a cookbook to support an NGO I visited in Gaza whose funding has been cut because of the large-scale reductions to all NGOs across Palestine. There isn't a single organisation that hasn't been hit by this.
Gazan hospitality is legendary so it is extremely easy to do research for a cookbook. On some days I was eating as many as four meals a day. I travelled to Rafah to a friend's farm where they cooked me mandi on their land. I visited a women's cooperative, Jamila's Kitchen, whose funding has also been cut. Set up to help women from the community, they come together to cook and learn new skills. We had long discussions about the vegetable gardens and homemade cleaning products they make.
Many Gazans try to be self-sufficient living under siege conditions. Vegetables and fruit gardens built on roofs and on any plot of land, rabbits, chickens and pigeons are also kept by some families who are able to do so.
The little chef cooked a table full of food for us. Delicious kidra, maqlouba, maftoul at friends' houses and a lovely afternoon spent making ma'amul, ka'ak and makruta while we listened to the sound of drums and car-horns celebrating weddings in the seafront venues. A visit to the Hammam with friends to sit and chat in the steam rooms and have a massage. Breakfast in an outdoor café on the beach. Sitting on the sea, looking over the Mediterranean while drinking coffee with friends. It sometimes seems hard to reconcile this with the horror of bombings and life in an open prison.