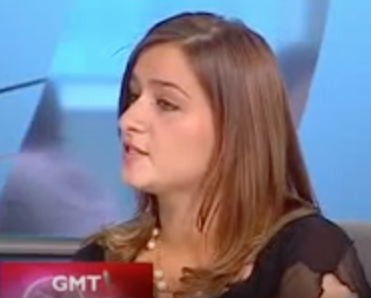 Randa Safieh has been a Secondary Music teacher in London comprehensive schools since 2008. She obtained her undergraduate degree in Music from Kingston University, specialising in ethnomusicology. She later completed a Master's degree in Music and Culture at Roehampton University, focusing on cultural theory, politics and ethnomusicology.

Randa is a member of the academic research group founded by Gothenburg and Birzeit Universities. She has published her work in a collective book entitled Palestinian Music and Song: Expression and Resistance since 1900, and has spoken at several conferences and symposiums about her research.
Randa has published a number of articles on Palestinian music and music under occupation, focusing on the work of string quartet the Fifth Quadrant, Palestinian Hip-hop and music of the Palestinian diaspora in magazines such as The Middle East in London, The Youth Times and This Week in Palestine. Randa has also been interviewed on BBC World News by Zainab Badawi and on Voice of America on the topic of protest music of the Arab Spring. She was also the MC, co-organiser and speaker as part of the Nour Arabic cultural festival in Leighton House Museum.
Randa has recently launched an editorial business specialising in literary services such as proofreading, editing and CV writing. Please contact her at randasafieh@outlook.com to discuss projects.