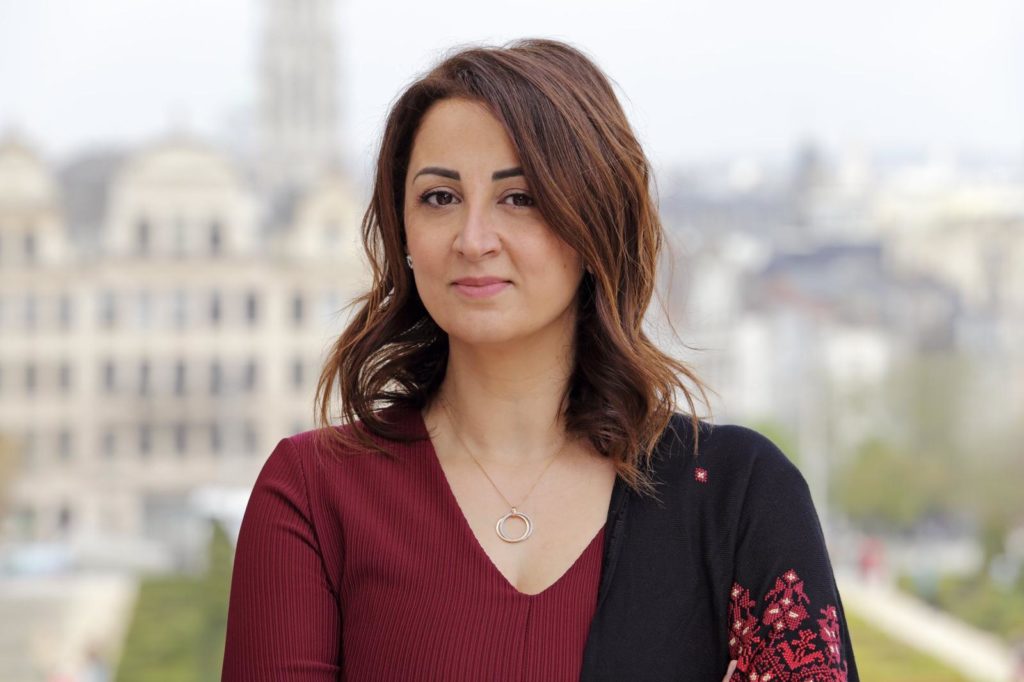 Leila told our Editor Faten Shelbayah that she is Palestinian by birth, her life has includes lots of experiences. She spent her childhood in diaspora. She returned to Palestine following the peace accords with Israel and she has participated actively in the construction of Palestine.

She studied French language then worked for the Palestinian foreign ministry and francophone interpreter for journalists and always had the ambitions of being able to live in peace. Many years passed and the trap closes on the scattered populations, without autonomy and fragmented geographically to infinity.
In 2004, she moved to Brussels and started a new life as a refugee, then a student, then an employee, then independent until being able to become an active social entrepreneur in aid to refugees. A long and laborious journey that she has been through with a single goal in mind, proving that even when the circumstances take us to the bottom, we are able to rebuild everything!
Today, she has fulfilled her dream, of being the person she has become and the strength she still has to continue her journey.
Because of this, she decided to start a new path and to an active participant in Brussels' political life, to improve the city, by dealing with files as important as multilingual education, positive integration, equal rights for women and men, the free choice of culture and to fight to end colonization in the world in particular in the Palestinian territories.
She says: If your journey looks like mine, vote for #leilawafi on 26 May 2019 during the Parliamentarian Elections in order to contribute to the construction of a more sincere and a better future for all in Brussels, whatever our beliefs or origins.
I am the 3rd cadidate on the list of the party BeOne which includes a Team of Academics and Journalists and Environment professionals guided by our Leader Diab Abu Jahjah.
LeilaWafi
JeVoteBeOne
NewPolitics
RadicalEquity