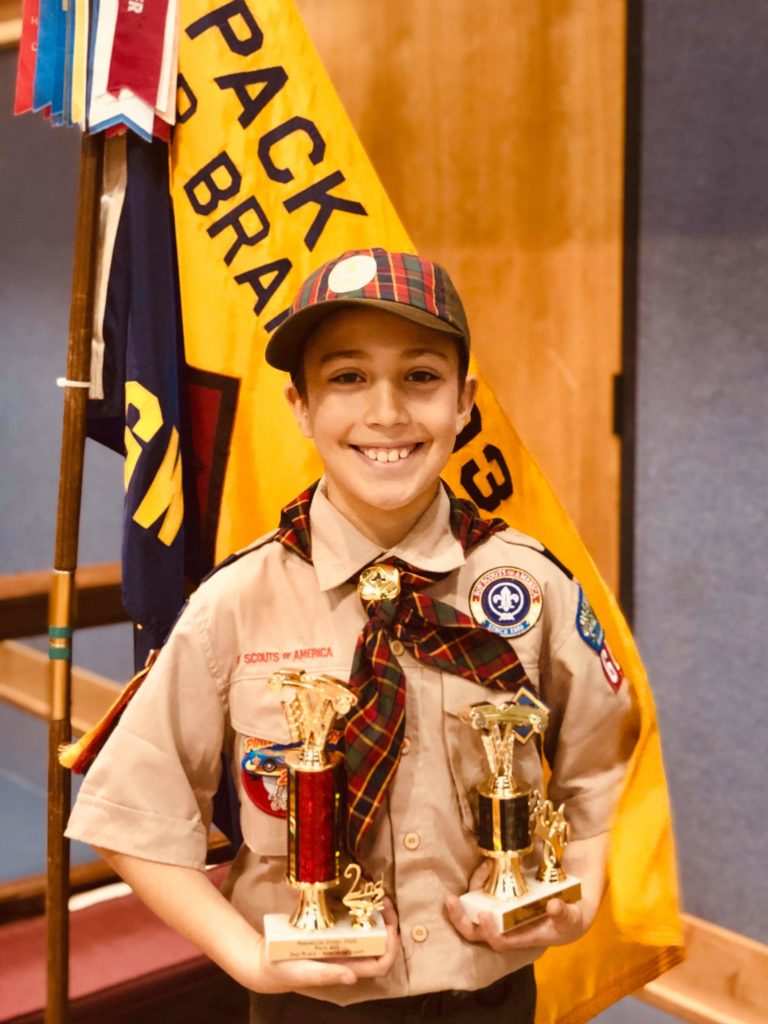 Chief Editor, Kaied Ghiyatha – London UK
We are pleased to congratulate another Palestinian hero who is outstanding in his community where he lives in Texas in the United States of America.
Nishan Mohammed Ghanayem participated in the Pineword Derby with his Cub Scouts Pack 603 in Kingwood, Texas State in the USA. This was a competition where each child has to construct a car from scratch, cannot weigh more than 5oz. Then competes against other cars for the fastest time on a pre-made track.
On Friday, 24th January 2020 participants had to weigh-in their cars and leave it over night for competition the next morning. Nishan Mohammed Ghanayem entered his car named '1948' into the competition.
Yesterday, Saturday 25th January 2020, over 30 children participated and presented their cars. Nishan won 2nd place for speed and first place for best look.
The Pinewood Derby is one of many activities that the Cub Scouts do. They also do camping, hiking, and many other activities.
This organization helps kids learn about the outdoors, teamwork, responsibility, giving back to your community. We are proud of successful and positive Palestinisns who participate and do good things everywhere in the World.