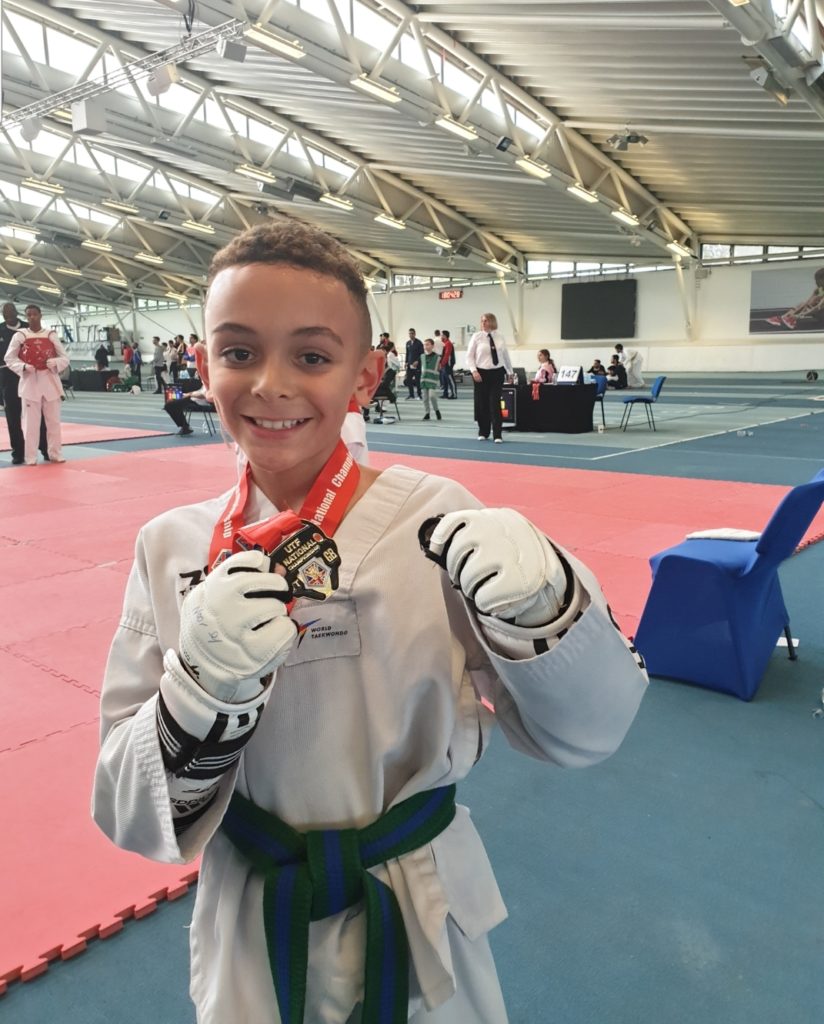 Noor Alswaitti, Palestinian born in London UK, participated in the Taekwondo UTF National Championship held in London yesterday, Sunday 28th April 2019 as a member of the Superiors Taekwondo Club based in London UK.
Noor played very well. He won every game within his group of young people under the 31 kg weights. Noor reached the final after he forced his opponent to withdraw through a Superpowerful kick in the semi final.
Noor played hard in the final game and won a gold medal to make his dad Haytham Alswaitti proud. Young people like Noor Alswaitti brings hope and is a source of inspiration to all Palestinian children.