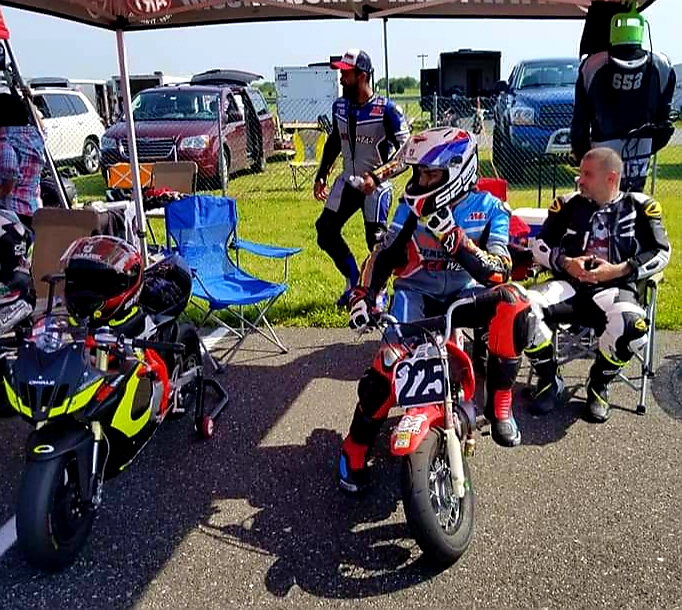 A young Palestinian hero is born every day. This time, we will take you to the United States of America. A young Palestinian called Suhieb Abuawad who is just 12 years old and lives with his family in New Jersey State is interested in Motorbike Racing.
Suhieb participated in the New Jersey minigp one hour endurance spec50 race, wearing #29, he finished the race in the first place. The amazing Talent has just started racing and this is his second race in the 2019 season.
Well done and congratulations. Keep doing the good work Suhieb.