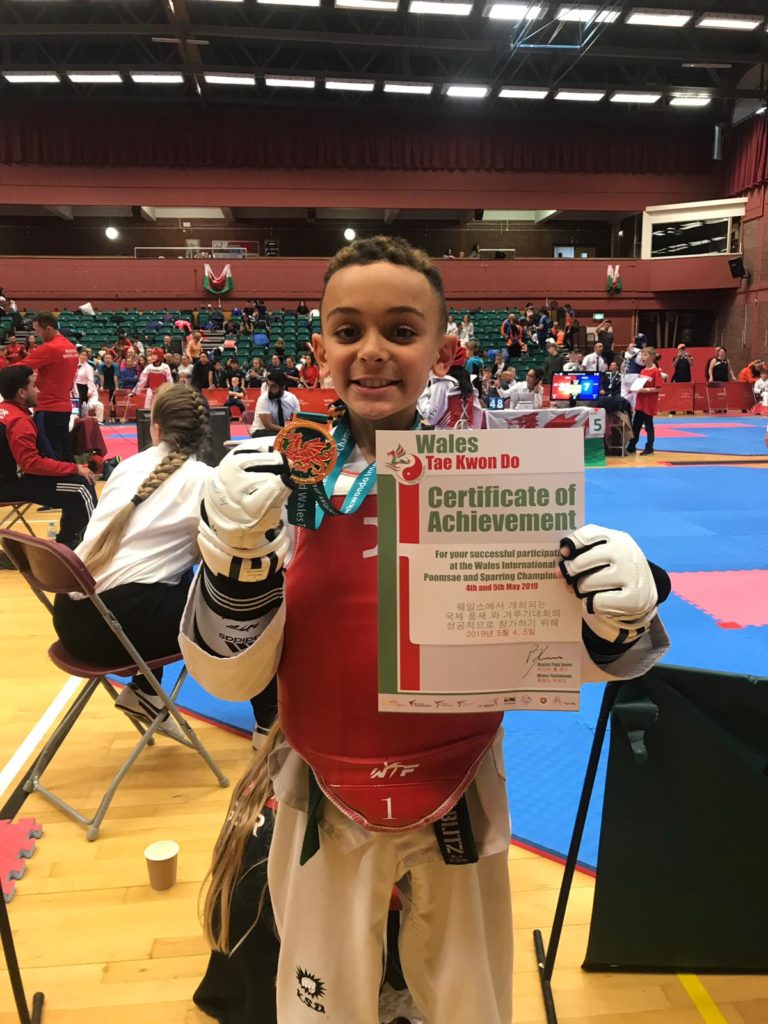 Cheif Editor Report by Kaied Ghiyatha
I am pleased to share with you that our Palestinian Hero Noor Alswaitti participated in the Wales Taekwondo International Championship last Sunday 05th May 2019 in Cardiff, Wales – UK.
Noor gave an excellent performance during the tournament. He qualified to the finals. He won every games he played.
Noor beat the British champion at the Final with one super hit which made the apponent withdraw from the match as he was in pain and could not fight Noor any further.
Noor won the Gold medal and he was declared to be number one in the UK for his age "9 years old" and for his weight category "under 31 kg".
Well done Noor, we spoke to him and his dad. Noor is very happy and he wants to inspire other children and be an Olympic champion one day soon