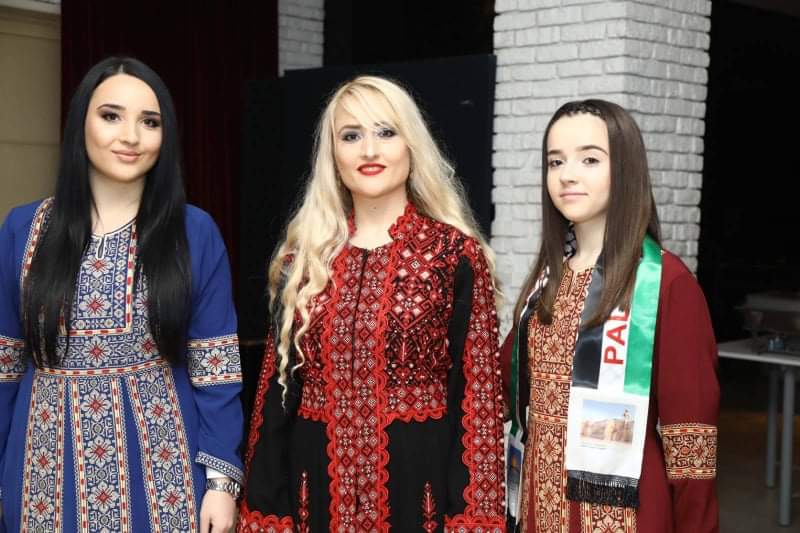 Suzana Abdullah, a Nurse who work in Serbian Hospital. She was born in Serbia in Europe. Her father migrated from Palestine and settled in Serbia, then married a Serbian woman.
Suzana was married to a Serbian man and has two daughters Emelia and Natalie. They are born and brought up in Serbia.
Suzana, sees herself Palestinian as well. She is active in the Palestinian community in Serbia and attends all the Palestinian Embassy activities as well.
Yes, Palestinians are not all the same, but all are in love with their homeland Palestine.
The photos attached were taken at a Palestinian Cultural Event in Serbia and it was organised by the Embassy for Artists from Gaza and the West Bank before the Coronavirus pandemic crisis.