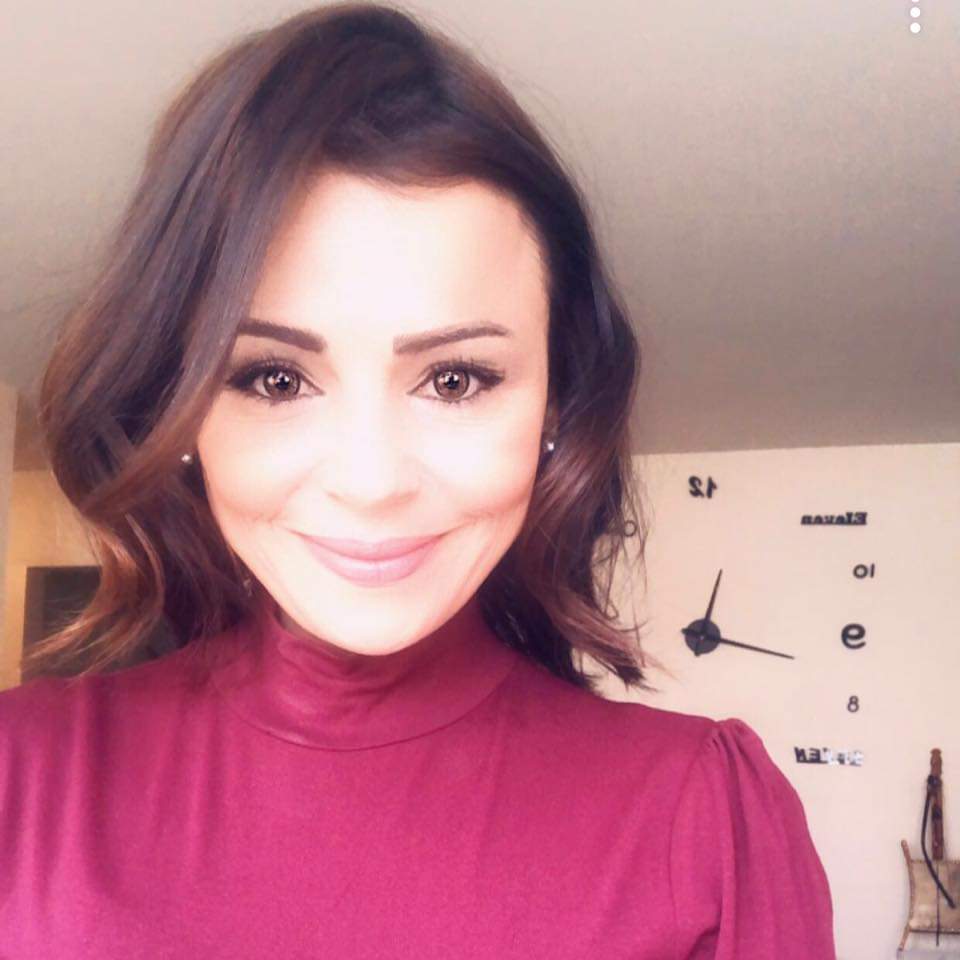 Our guest today is Shaden Saleh, a talented Journalist who was born in Amman – Jordan and holds a Jordanian Nationality although she is originally from Palestine and currently live in Chicago in the United States of America.
For more information, Shaden can be found on all platforms of the Social Media just as: Facebook under Shaden Saleh. The YouTube channel link is: https://www.youtube.com/channel/UCQx-8BhfYpF6dkL7gigFSg
E-mail: shaden_saleh@yahoo.com
Shaden said, during my career path I successfully have combined my responsibilities with work and other commitments showing myself to be self-motivated, organized and capable of working under pressure. I have a clear, logical mind with a practical approach to problem solving and a drive to see things through to completion. I enjoy working on my own initiative or in a team. In short, I am reliable, trustworthy, hardworking and eager to learn and have a genuine interest in business management.
As a professional, I am seeking to become actively engaged in a challenging mid/ senior level position in Administration, management or any related discipline to utilize what I have learned from my previous experiences in different countries.
News anchor Libya 218 – Research
News anchor Libya International – Executive secretary.
News anchor Libya Alhurra
Presenter in a Radio station HR, Admin
Teaching English language Sales representative.
Libya 218 tv channel (octoper2015February 2016 )
News anchor (nahno wa alalam) political program
News editor
LIC Libya international channel (Dec 2014- April 2015)
News anchor
News Editing
Libya Alhurra TV (August 2012- December 2013)
Presenter of Tripoli today and Alhassad programs.
Arab Telemedia center. Amman, Jordan (2008-2011) Voice over for documentary program, kids program for Al Jazeera children and Qater channels.
English Teacher, Al Saqer College libya -Banghazi (2005-2006)
I was responsible about providing English language courses for different student levels. My duties briefly were:
Training Path Education Skills Countries of Work Experience References
Translator, sound technician Middle East Radio Project (MERP), USA-California (2003-2004)
It is a media project which produces "voices from the middle east and north Africa". It is a progressive, secular radio program talks about politics, culture, and event of the Middle East, It is broadcast on KPFA , free speech radio on 94.1 FM in the northern California.
Customer services at Elmod market place, IJSACalifornia (2002-2004)
Elmod market place is a retail supermarket, I was handling the following duties at Junior level:
Data entry tasks.
Clients care.
Sales representative.
Al Rantissi market Amman- Jordan ( 2000-2002)
Al Rantissi Market is a big whole sale for household in Amman, they sell in retail and wholesale, I was handling the following duties at a senior level:
Secretarial work.
Accenting tasks.
Organizing appointment scheduling.
| | | | |
| --- | --- | --- | --- |
| Language | Reading | Speaking | Writing |
| Arabic | 5 | 5 | 5 |
| English | 4 | 4 | 4 |
1. Customer services , management assistan
1. Customer Service.
UC Berkeley California, 1 month duration course.
Business communication .
UC Berkeley California, 2 months duration course.
Damas company 1 month duration course.
UC Berkeley California ( 2000- 2001 )
Pioneer for media 2 months duration course.
B.Sc. in Business administration.
Kensington University, USA California, Graduation Date:
[2003].
Diploma (business administration )
Arab College, al gardens st Jordan. Graduation Date:
[2000].
High Secondary School / Scientific Stream.
Al hasaneia Secondary Schools, Jordan. Graduation Date:
[1998].
Language Skills (5- excellent; 1- basic)
Find Shaden on Tiktok
https://vm.tiktok.com/ZMemB4qTo/
website: https://www.wn-news.com/